Picture Resize Genius
Batch photo, image resizer, watermrk, converter software.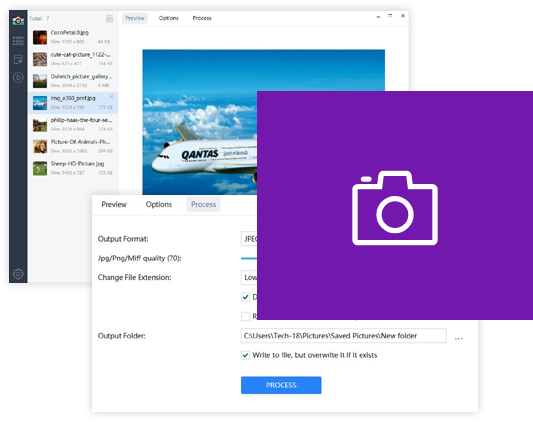 Picture Resize Genius
A utility that helps you change website images, digital photos or pictures to different sizes, file format types. Other actions possible with the program are adding a text layer or image logo as watermarking to pictures.
Latest Version: 4.3
File Size: 19.5 MB
Languages: English
OS: Win7/8/10, Server 2008/2012/2016
User-Friendly Interface
Focuses on anticipating what users might need to do and ensuring that the interface has elements that are easy to access, understand.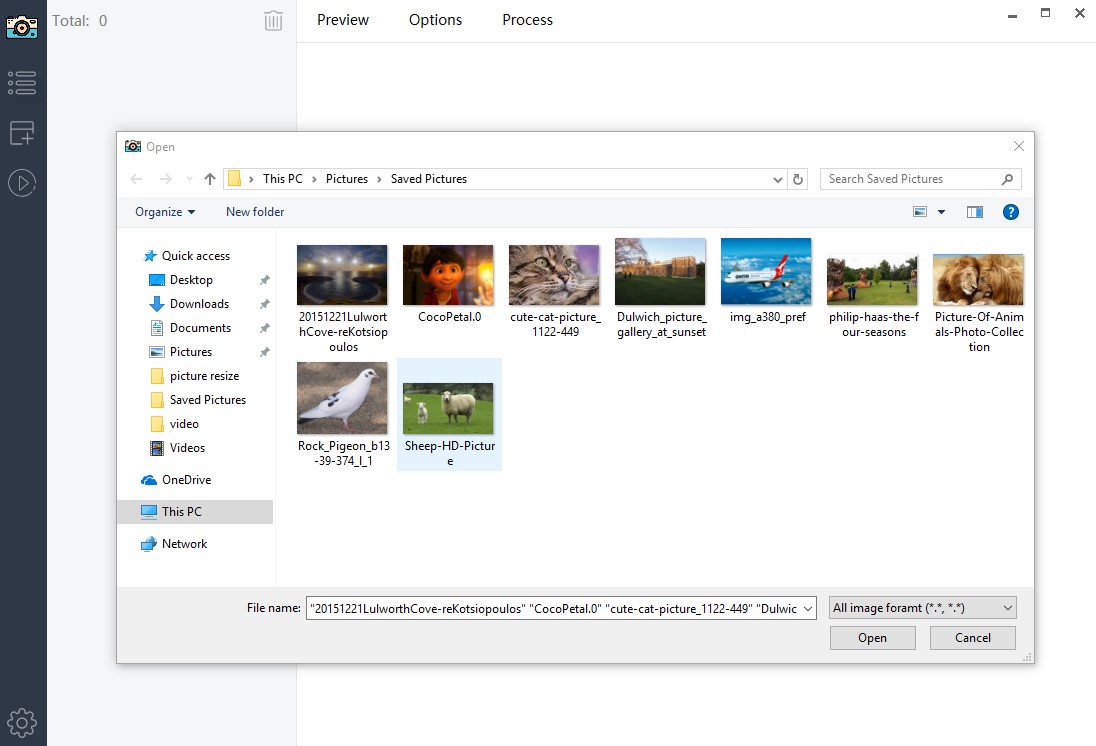 Open files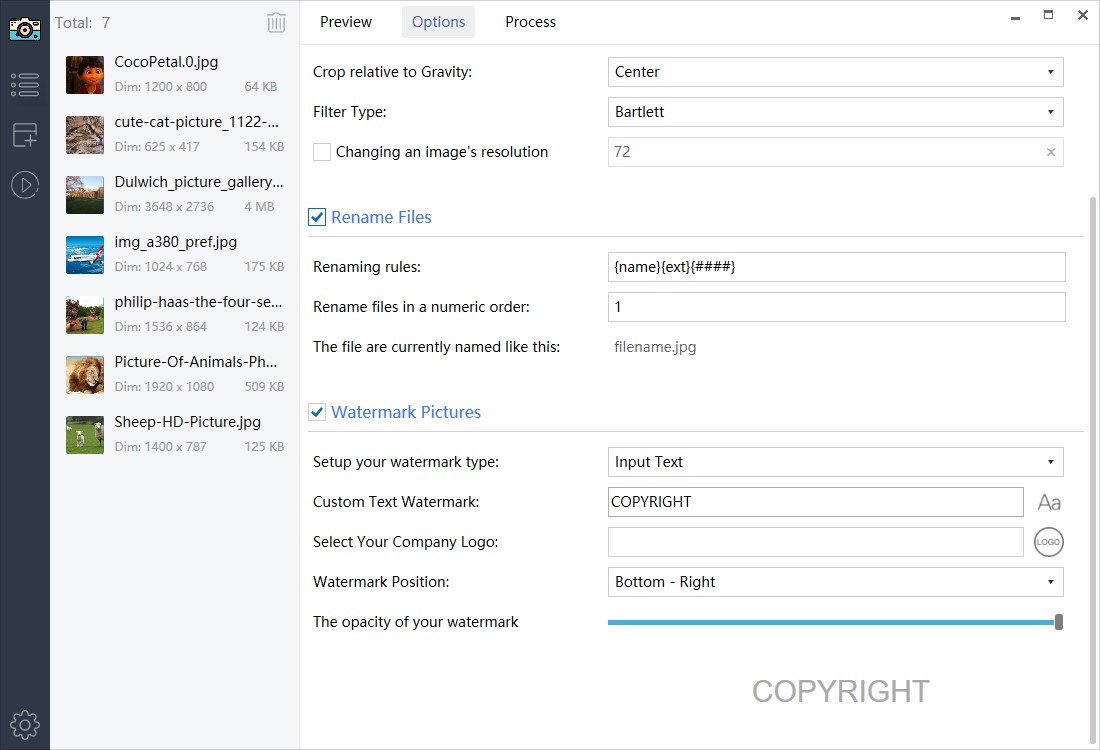 Options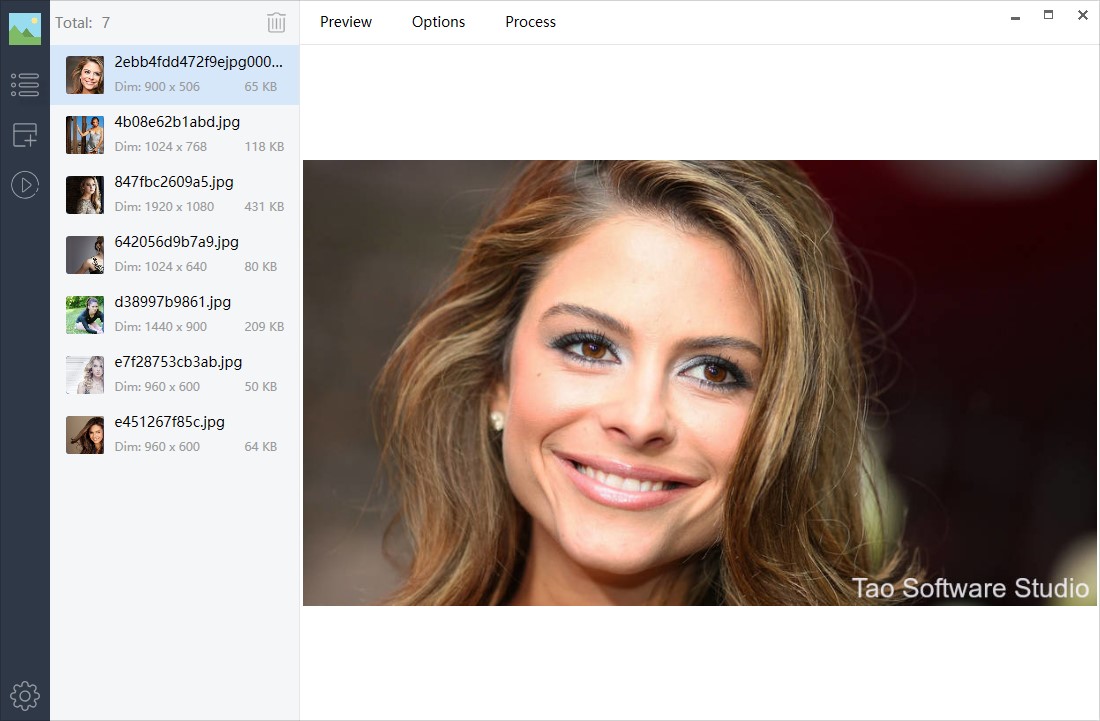 Watermark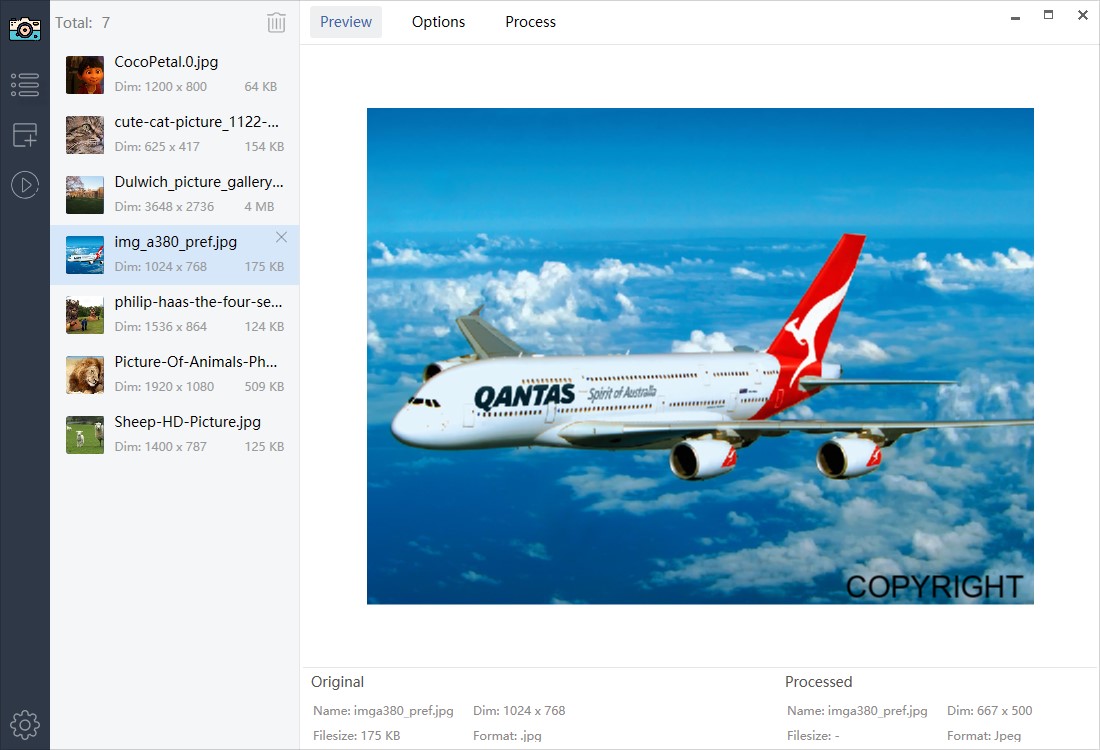 Preview
Why Picture Resize Genius
Choose the Right Software
Picture Resize Genius includes the ability to batch resize pictures, batch resize photos, and perform batch image resize functions for the purpose of email and Web sites, or just to save space on your hard drive, or whatever reason you might have.
The resizing allows you to force a specified width or height and keep the proportions, or define fixed image dimensions.
Besides, the program can add a text or image logo overlay (watermark), rename file and more. You will be able to process thousands of files in a few seconds.
The program can keep all metadata information (Jpg EXIF,Tiff Tags etc) and creating date timefor your pictures, Images and photos.
The program support more than 200 picture file format. And it can convert the file format to GIF, JPG, TIFF, PNG, BMP, MIFF or TGA etc.

There's a wide range of graphical editors available on the software market today and it has become a really difficult task to choose the one appropriate for your needs.
Softpedia.com staff,
Editors' review
Companies using Lonking




Get In Touch
Please tell us your opinion about our products or our website.
We are pleased with all comments and suggestions.
Get Started